Cable Gates are the ideal solution for controlling the vehicles allowed to enter and exit your site when you have a wide driveway area to cover and require a vandal proof installation.
A motor housed inside the master post releases the cable to lie flat on the ground, after a vehicle has passed through, the cable is automatically drawn back up and locked again inside the post to resecure the driveway area.
Features:
Suited for gate openings from 4.0mtrs wide up to 8.0mtrs wide
Opens fully within 0.5 seconds
Automatically closes (lifts) within 7 seconds
Strong – an 8mm thick stainless steel cable is securely locked between two 820mm high zinc plated, powder coated posts
The cable gate is automatically prevented from rising until the opening is clear
Ideal for areas prone to vandalism
Easily connected to all access control systems
Easy to use manual release system in case of power black out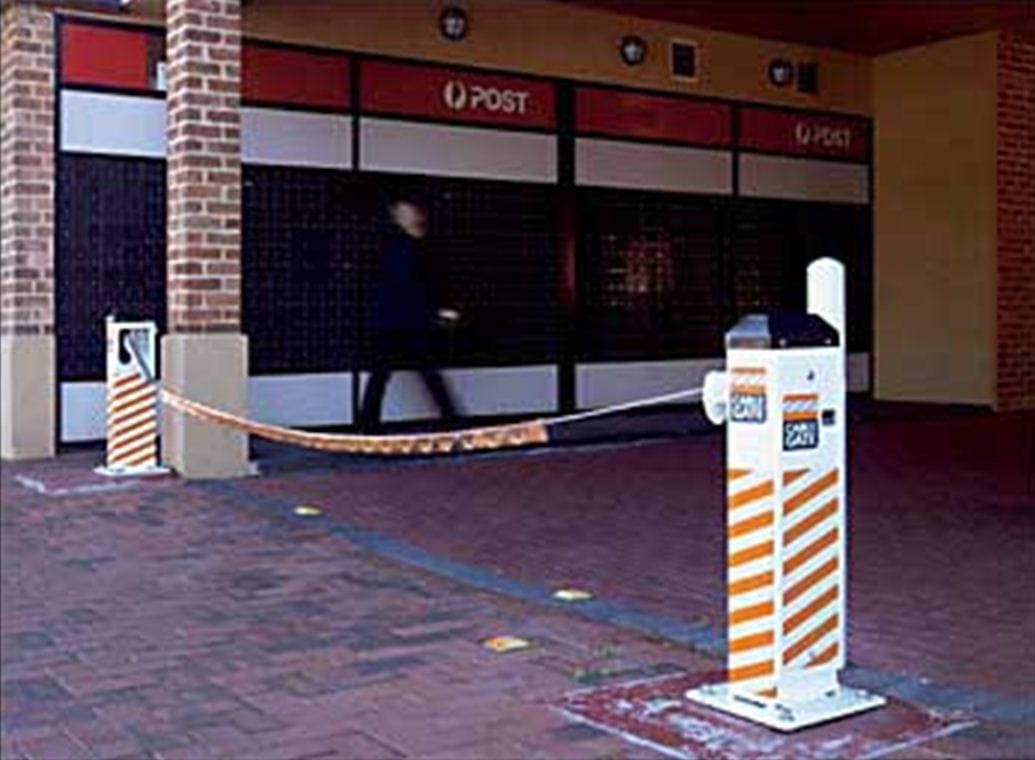 Please refer to the Accessories page for a range of options to tailor the Automatic Cable Gate System to best suit your site.